Muay Thai Equipment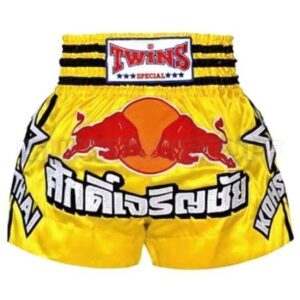 Silk and Sports are proud to offer Thai Boxing clothing and accessories.
Silk and Sports.com is a major sponsor of local Muay Thai events; we work closely with Muay Thai Gyms and offer sponsorship deals to upcoming talented fighters; both promoting our company and helping local fighters.
Do you need gloves, shorts or pads for your Thai Boxing?
We stock Twins Specials which are known around the world and offer great quality and performance.