Welcome to Silk and Sports Emporium
THE Thai Silk Emporium

Thai Silk and Sports Emporium is a family run business based in Chiang Mai and since 2010 we have seen our business grow into a major wholesaler with trusting clients worldwide. Our close working relationship with local suppliers ensures we offer you the highest quality products within our competitive pricing structure.
We offer a range of products; our prime areas being men's and ladies Thai silk clothing including shirts, shorts and ladies' garments including Thai traditional dresses and silk kimono's.
Need raw material? we offer bulk Thai silk for you to manufacture your own products and garments to your own specification. Or we can manufacture products to your own bespoke designs using our own highly skilled crafts people.
Whatever your particular needs we promise to work closely with you to supply you with the highest quality Thai silk product you desire!
Muay Thai Equipment
Silk and Sports are proud to offer Thai Boxing clothing and accessories.
Silk and Sports.com is a major sponsor of local Muay Thai events; we work closely with Muay Thai Gyms and offer sponsorship deals to upcoming talented fighters; both promoting our company and helping local fighters.
Do you need gloves, shorts or pads for your Thai Boxing?
We stock Twins Specials which are known around the world and offer great quality and performance.
Thank You for Your Support
Finally I would like to thank all the customers who over the past 9 years have helped make Silk and Sports Emporium a success and to inform everyone that we will continue to expand our product range. We are currently researching a number of other products to extend our range.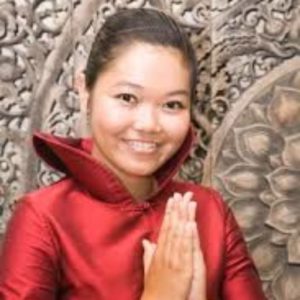 Thanks For Looking
Richard & Tippawan.
Silk and Sports Emporium.
Content by Lee Machin.