Our Company
After spending time in his youth traveling to the enchanted Eastern parts of the world, a young man was captivated by the charm of the city, the culture and the warm people of Thailand. It was here that Silk and Sports Emporium was founded in 2010 due to the owner's relocation from England to Chang Mai in northern Thailand. The company began selling Thai silk products of a high quality at affordable prices through eBay. After establishing a positive reputation and through repeat custom the company has grown into a one where approximately 90% of the client base is for whole sale orders.  In order to stay loyal and competitive to our retail customers we are currently in the process of moving some of our orders to a drop shipping model activated through Amazon.com. This enables us to add more products to our retail market.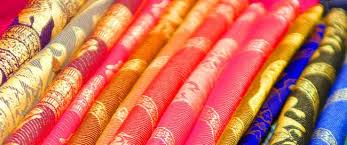 Our Team
Silk and Sports Emporium is in the ideal position of being under joint Thai/British management, this allows us to negotiate the best deals with local suppliers and manufacturers whilst also following Western trends and markets.
Our company is fully licensed and based in Chiang Mai in the Northern region of Thailand. Our company registration number is: 5051553000590
Our Location – Chiang Mai
Being based in Chiang Mai not only allows us to cut out any middle men and deal directly with suppliers and manufacturers, it also allows our family to live in Thailand's most beautiful, vibrant city.
Founded in 1296 on the site of an 11th-century settlement as the capital and religious center of the Lan Na Thai Kingdom; Chiang Mai has grown into a true jewel of the north. With everything on offer from jungle treks, spicy northern cuisine to vibrant night bazaars and a lively night scene.
Whether you are staying in a 5-star hotel and enjoying the city's fine dining or a budget backpacker visiting the city's 13th- and 14th-century temples in the old section of the city; Chiang Mai has much to offer!
Company Strategy
Over the past few months we have decided on a modified strategy, concentrating more on our wholesale business and specialist orders. It has become increasingly obvious that fulfilling single orders from our base in Thailand is not the best use of our resources, plus tracking small packages to US/Australia and Europe is seriously impacting on our profit margins.
To improve our service while reducing our costs we are looking at moving our order fulfillment services closer to our customers, initially we are testing Amazon.com by shipping products in bulk to them for them to process orders. We are also using some of our wholesale customers who are already on Amazon and list their products on our site.