Our Company
Silk and Sports Emporium is a small family company based in Chiang Mai Thailand, we have been in the silk business for almost a decade we started selling our products via eBay. After a period of considerable success we  decided to make this into a successful e-commerce web site. We are a fully registered Thai company and we use only our own dedicated manufacturers, which means we do not use middle men for our products so we always have items in stock and it allows us to manufacture different sizes and colours on request.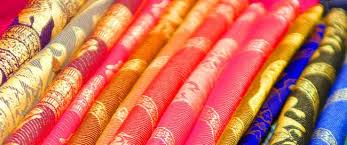 Our Team
Silk and Sports is under joint Thai/British management, this helps us give our customers to the best of both worlds. Our Thai team negotiate the best deals with the local suppliers, while our British side knows that markets in the West. We are a fully licensed Thai company registration number: 5051553000590 based in Chiang Mai in the Northern Lanna region of Thailand.
Our Location – Chiang Mai
Chiang Mai, also Chiengmai or Kiangmai, city in northern Thailand, the capital of Chiang Mai Province, on the Ping River (Mae Nam Ping), about 130 km (about 80 mi) from the border with Myanmar (formerly known as Burma). One of Thailand's largest cities, Chiang Mai is the chief economic center for the northern part of the country and the northern railroad terminus. Many tourists are attracted by the ruins of 13th- and 14th-century temples in the old section of the city, on the western bank of the river, and by the nearby Wat Phra Dhat Doi Suthep temple complex, believed to contain relics of Buddha. Besides tourism, industries include trade in locally produced agricultural products, and the production of traditional silverware, lacquerware, pottery, and other handcrafted items. Chiang Mai University (1964) and the Northern Technical Institute (1957) are here. The Lao people constitute the city's main ethnic group.
Chiang Mai was founded in 1296 on the site of an 11th-century settlement as the capital and religious center of the Lan Na Thai Kingdom. It was part of Burma from 1558 until 1775. Thereafter, the city was semi-independent until it was incorporated into modern Thailand (Siam) in the late 19th century. Population (1998 estimate) 159,000.
Company Strategy
Over the past few months we have decided on a modified strategy, concentrating more on our wholesale business and specialist orders. It has become increasingly obvious that fulfilling single orders from our base in Thailand is not the best use of our resources, plus tracking small packages to US/Australia and Europe is seriously impacting on our profit margins.
To improve our service while reducing our costs we are looking at moving our order fulfillment services closer to our customers, initially we are testing Amazon.com by shipping products in bulk to them for them to process orders. We are also using some of our wholesale customers who are already on Amazon and list their products on our site.